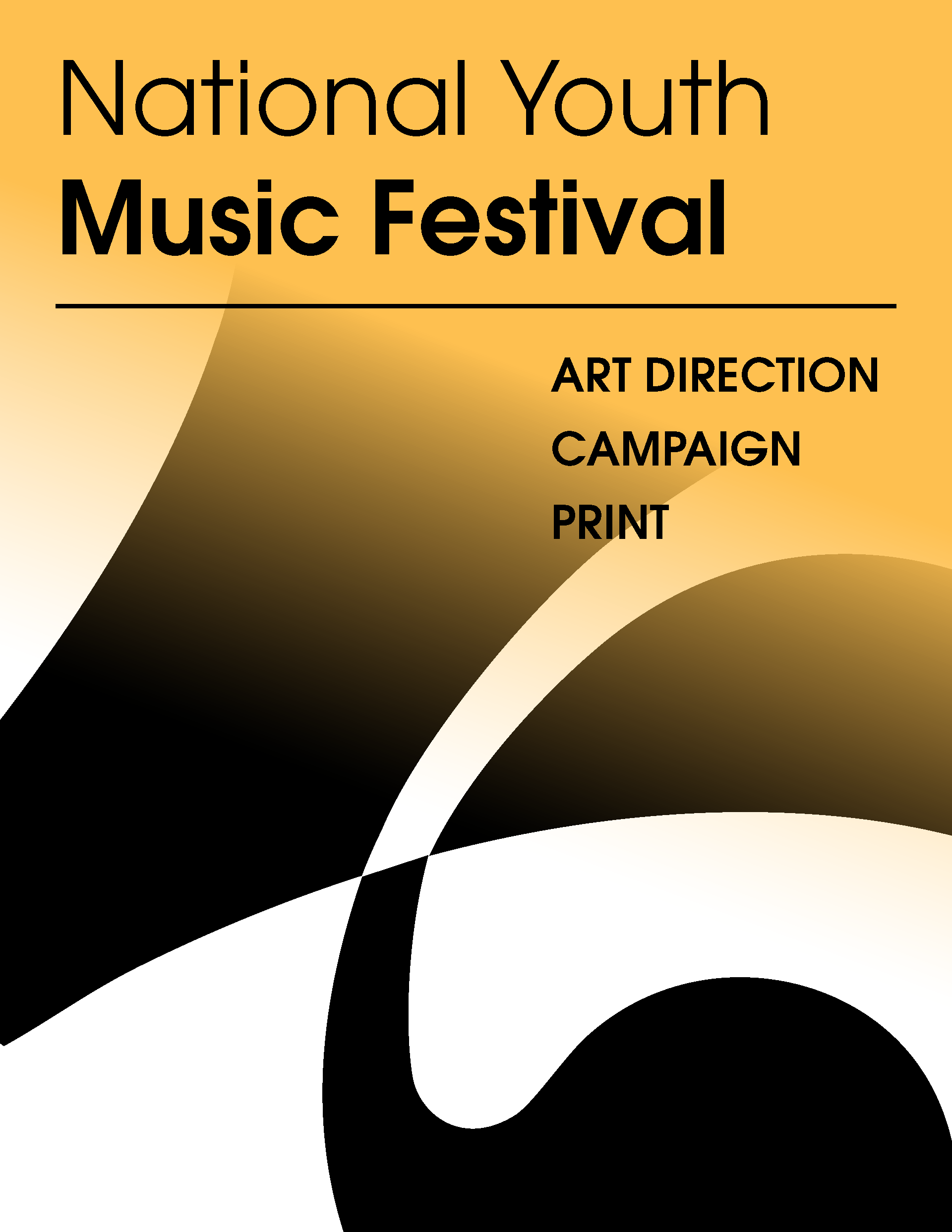 Redesigning a campaign for the

Music for All

national music festival, transformed and elevated the visual elegance and pagentry. Orchestrated under nine different festival events, collaboration and consistency were key. For this project, the balance between consistency and theme was especially critical since these designs would need to extend into a wide array of assets such as posters, programs, direct mailing, flyers, web, social, signage, and logo design.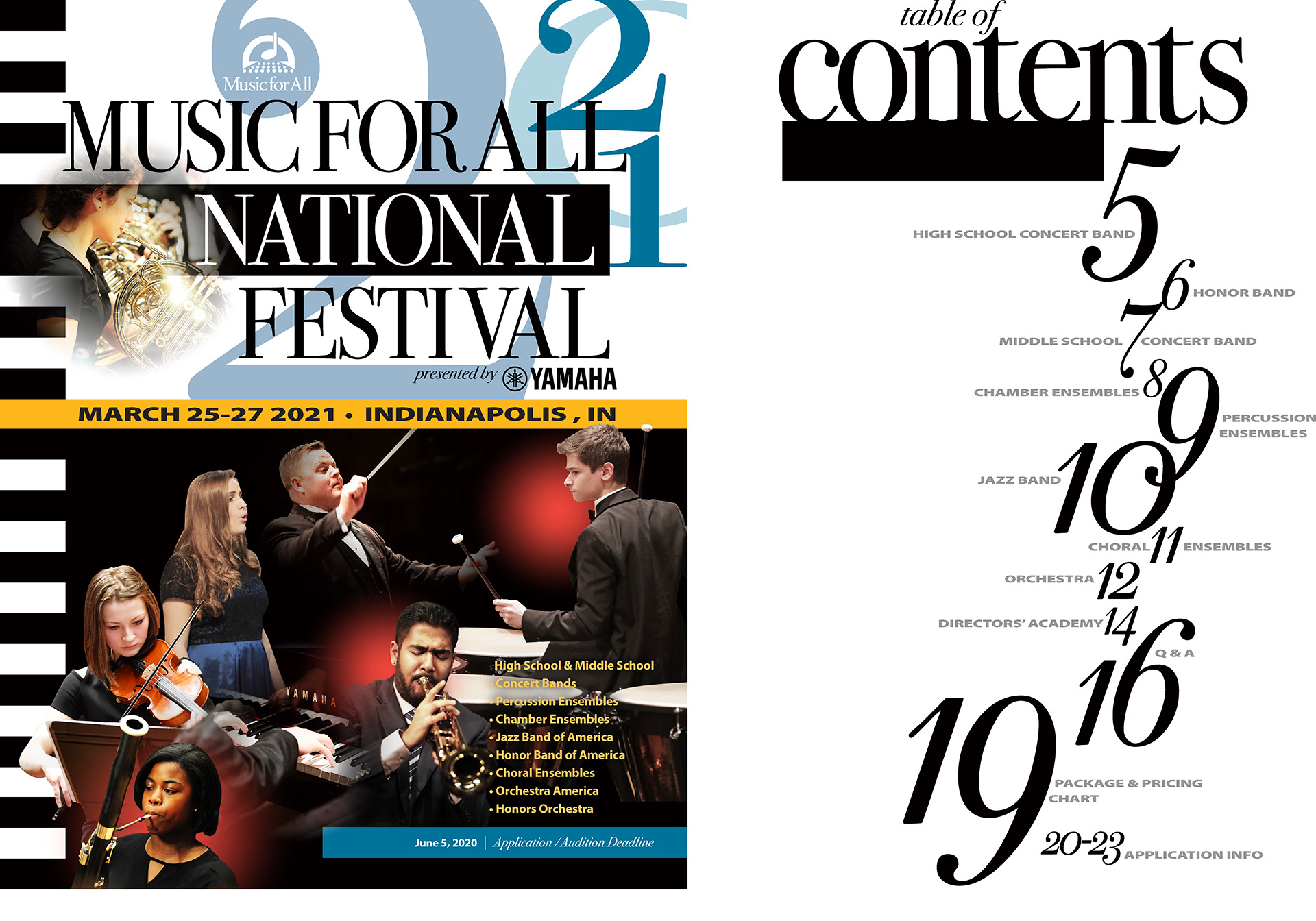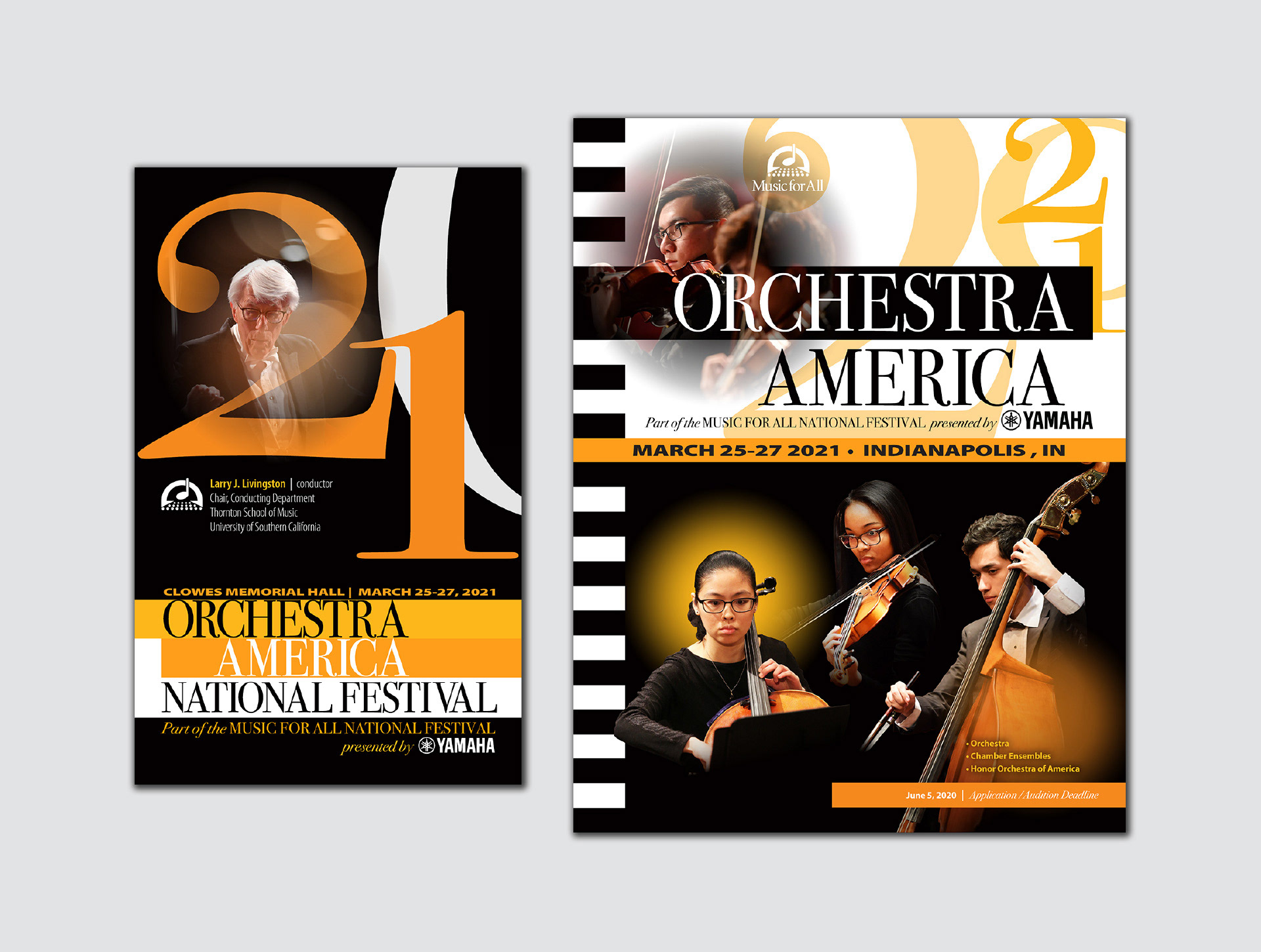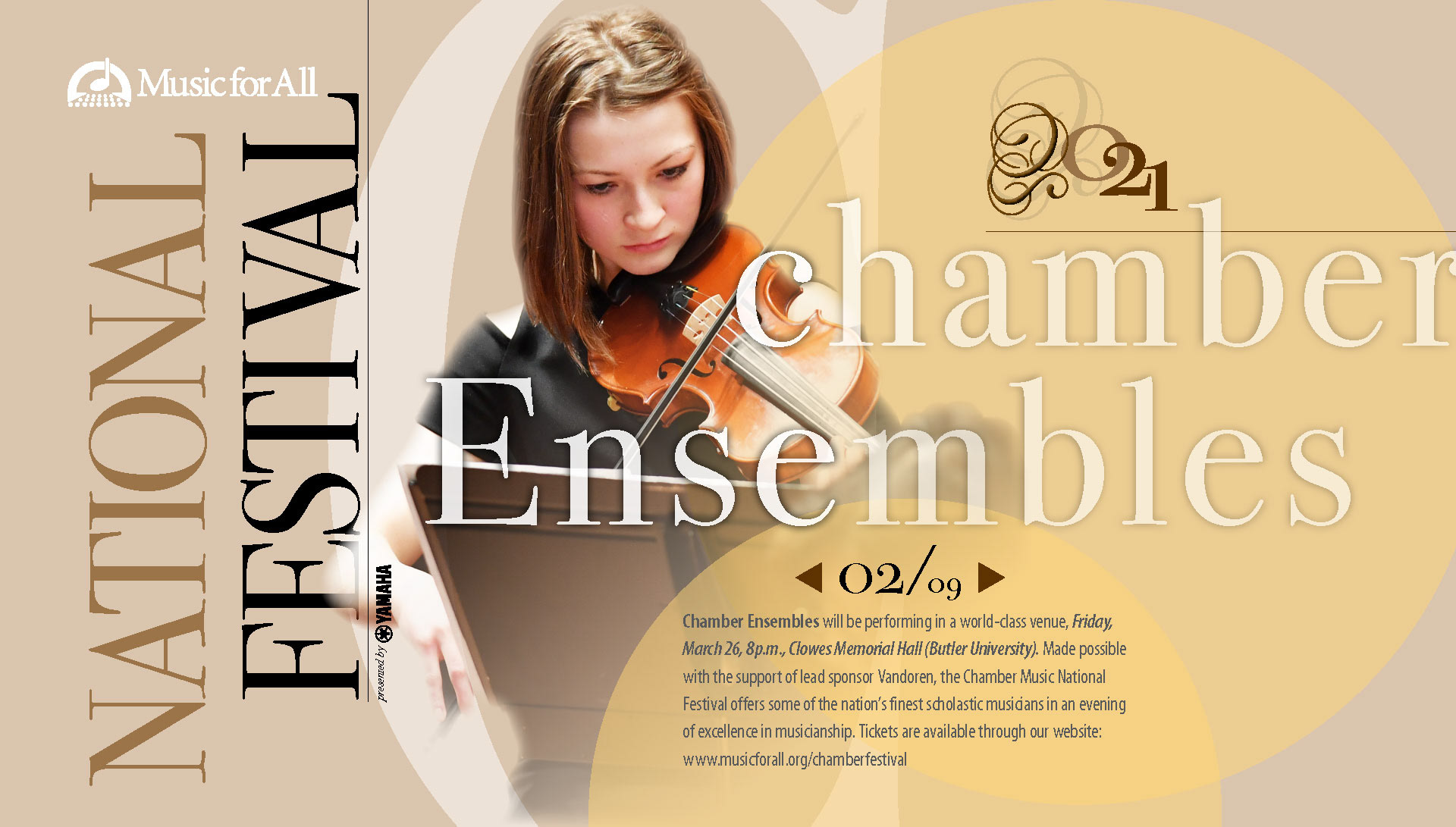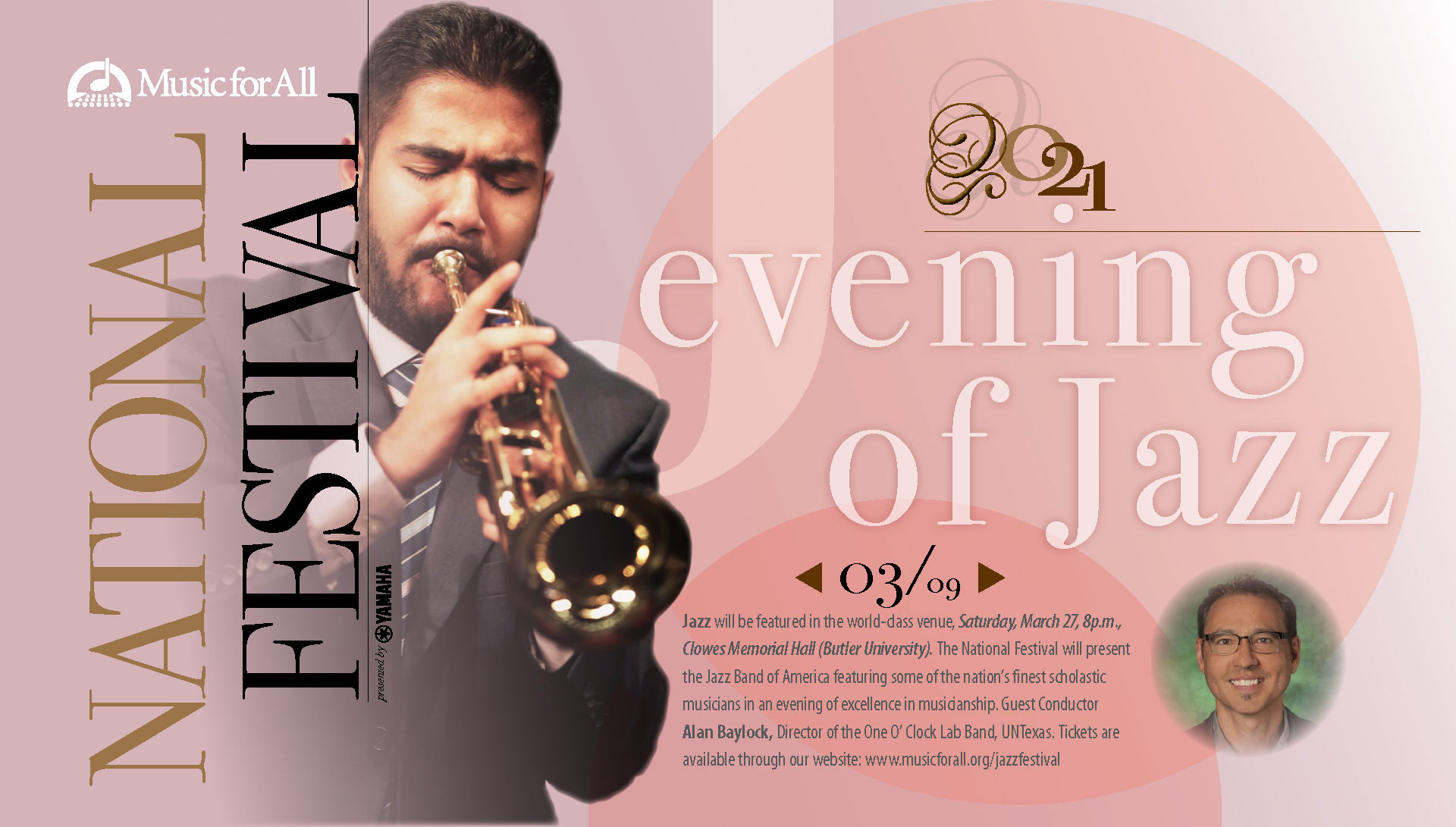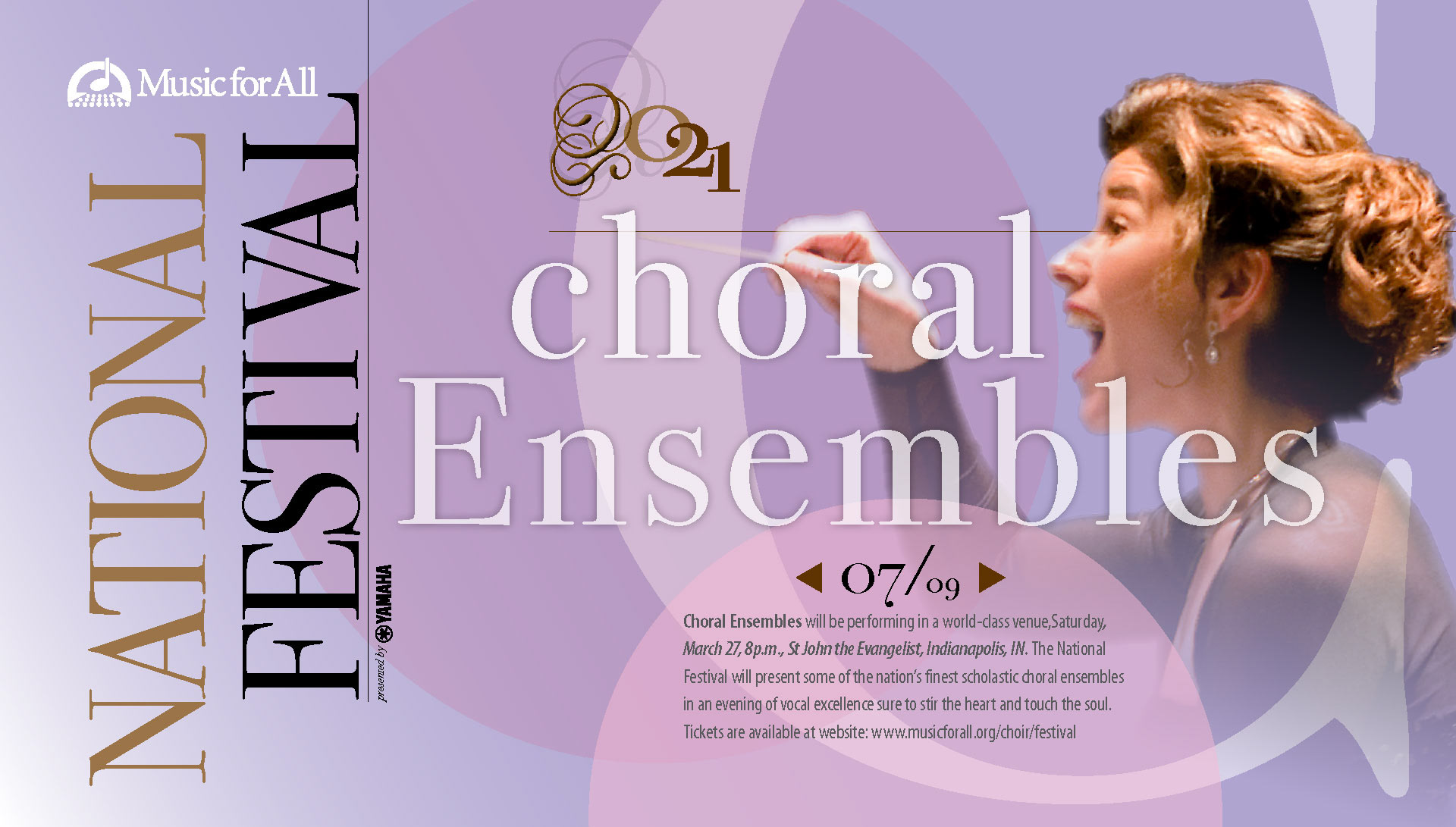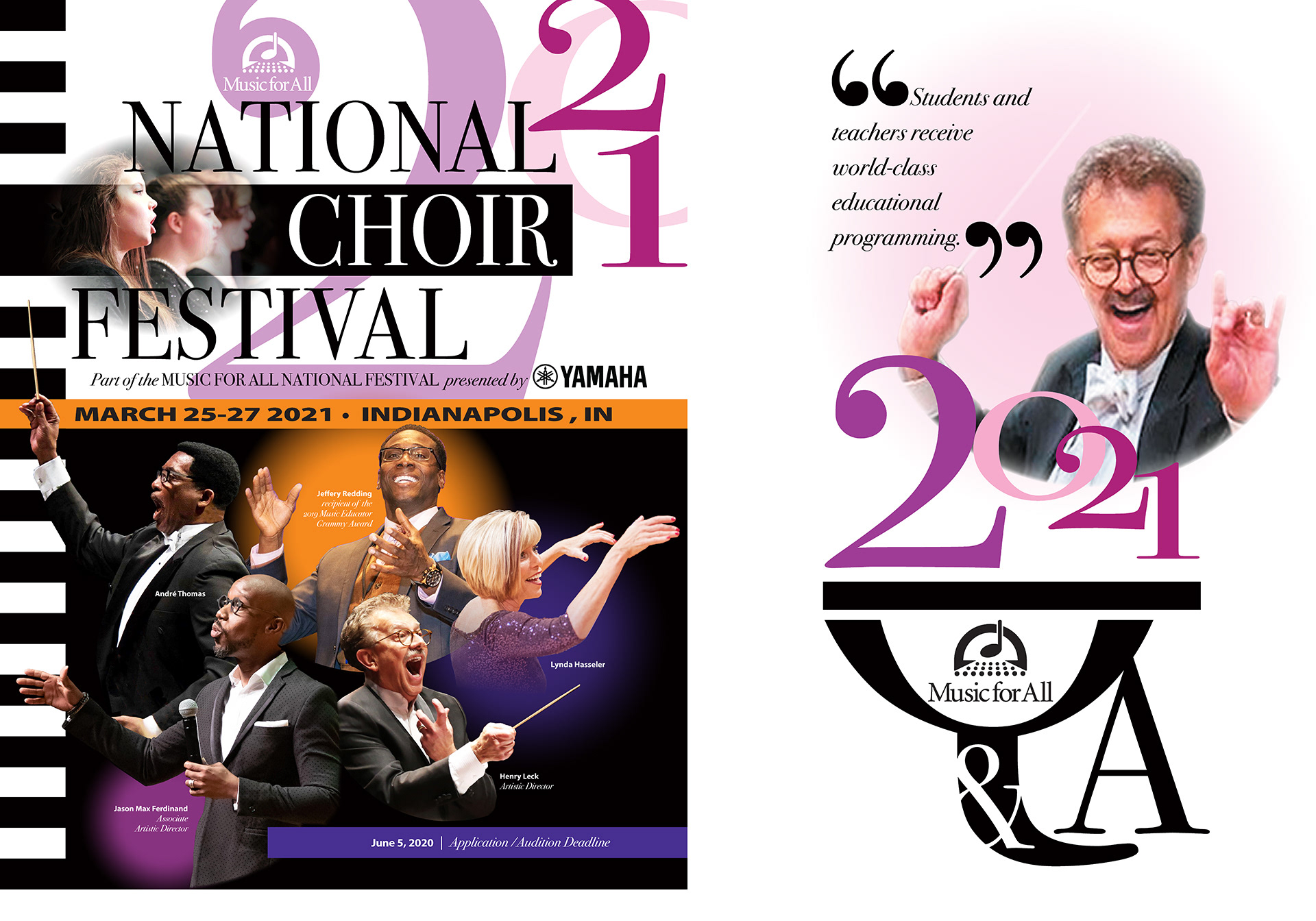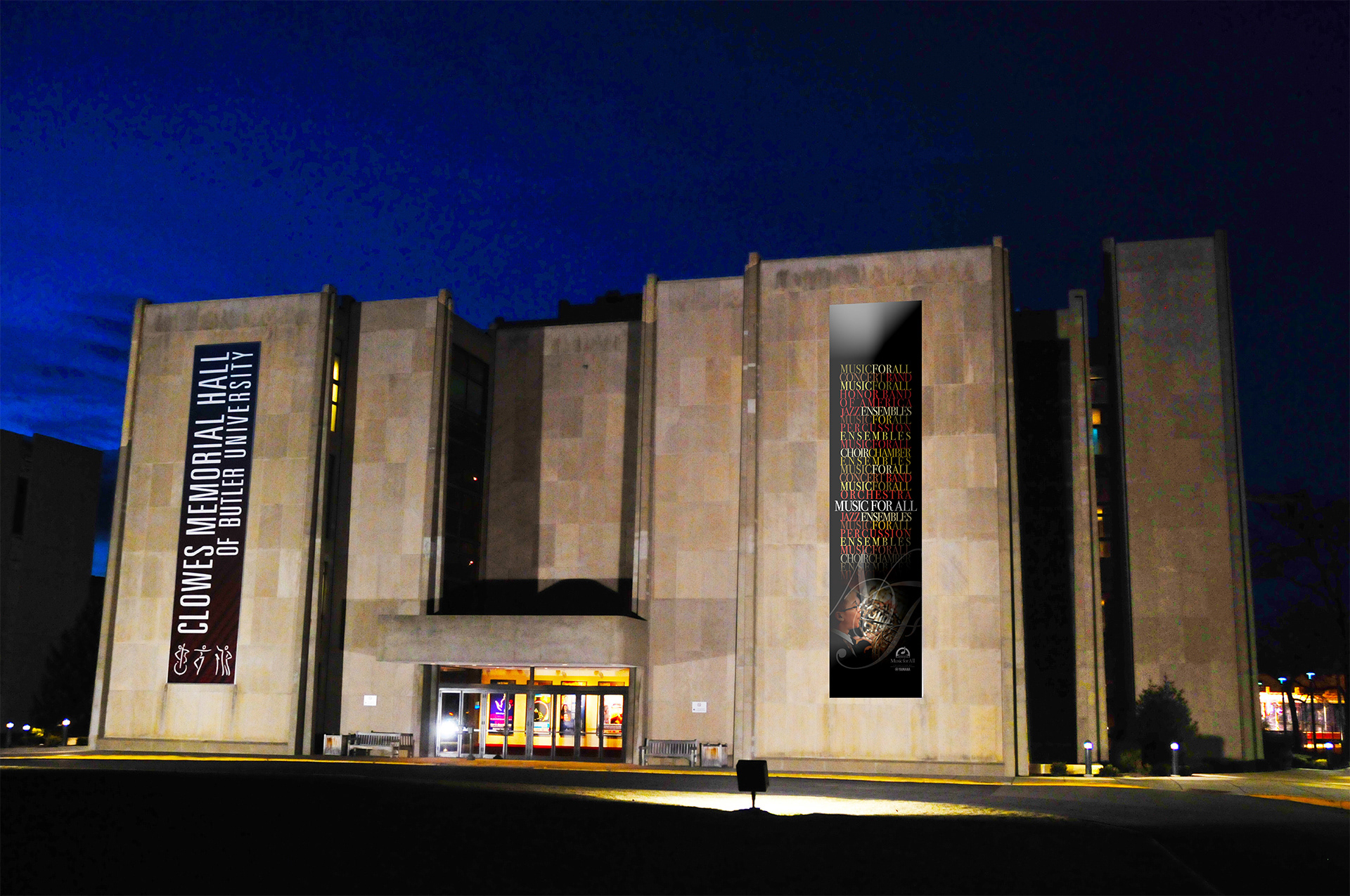 Pop up posters and larger than life banners were designed to display throughout the venues. The newly themed identity showcased a multitude of festival events. Using bold typography and rich jewel tones supported by dramatic photography presented a more impressively elegant level of visual splendor.