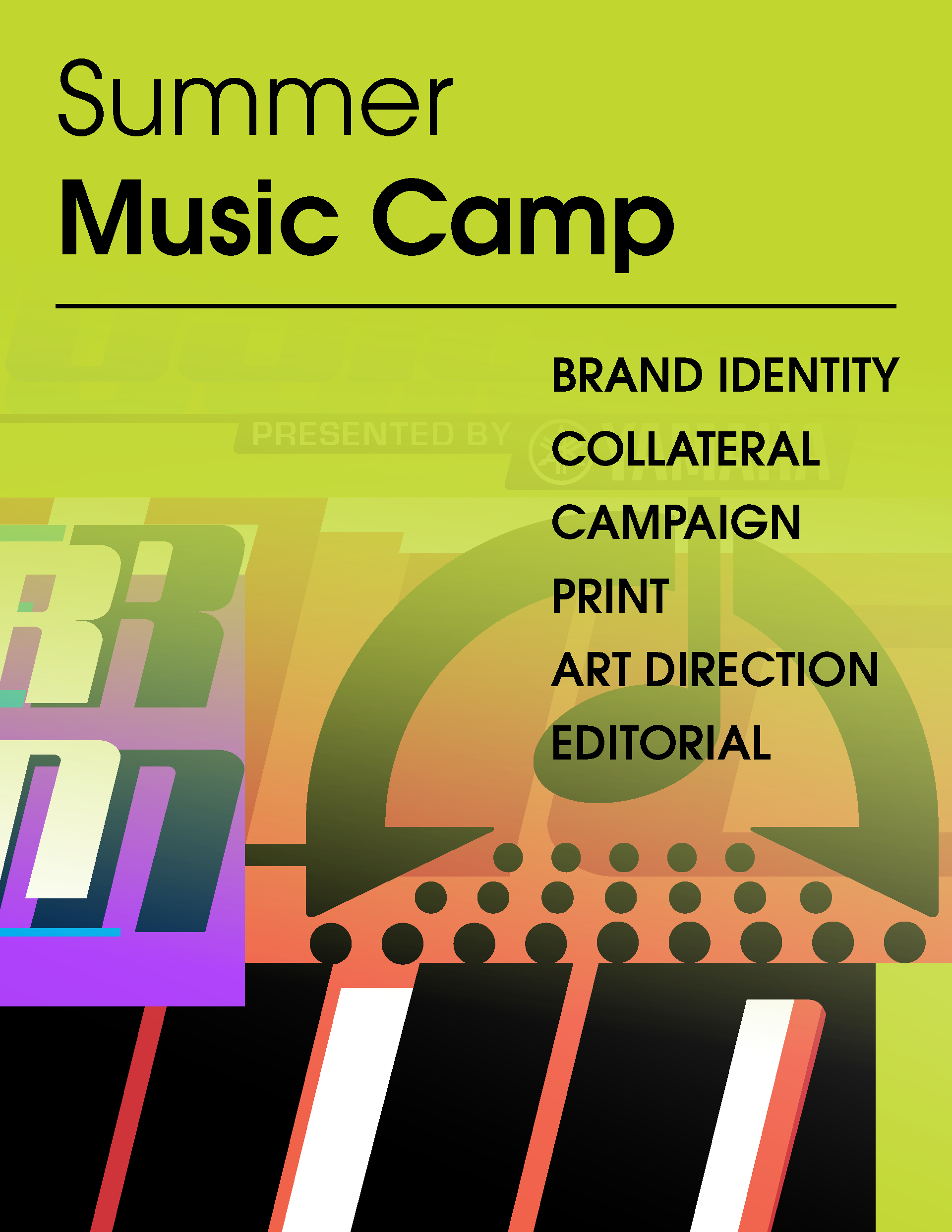 As one of America's premiere music camps for high school students and directors,

Music for All

wanted a complete redesign for their Summer Symposium. This annual event is actually nine camps all on one college campus. The goal was to bring a visually bold collective impact while maintaining a distinctive look for each division of the camp.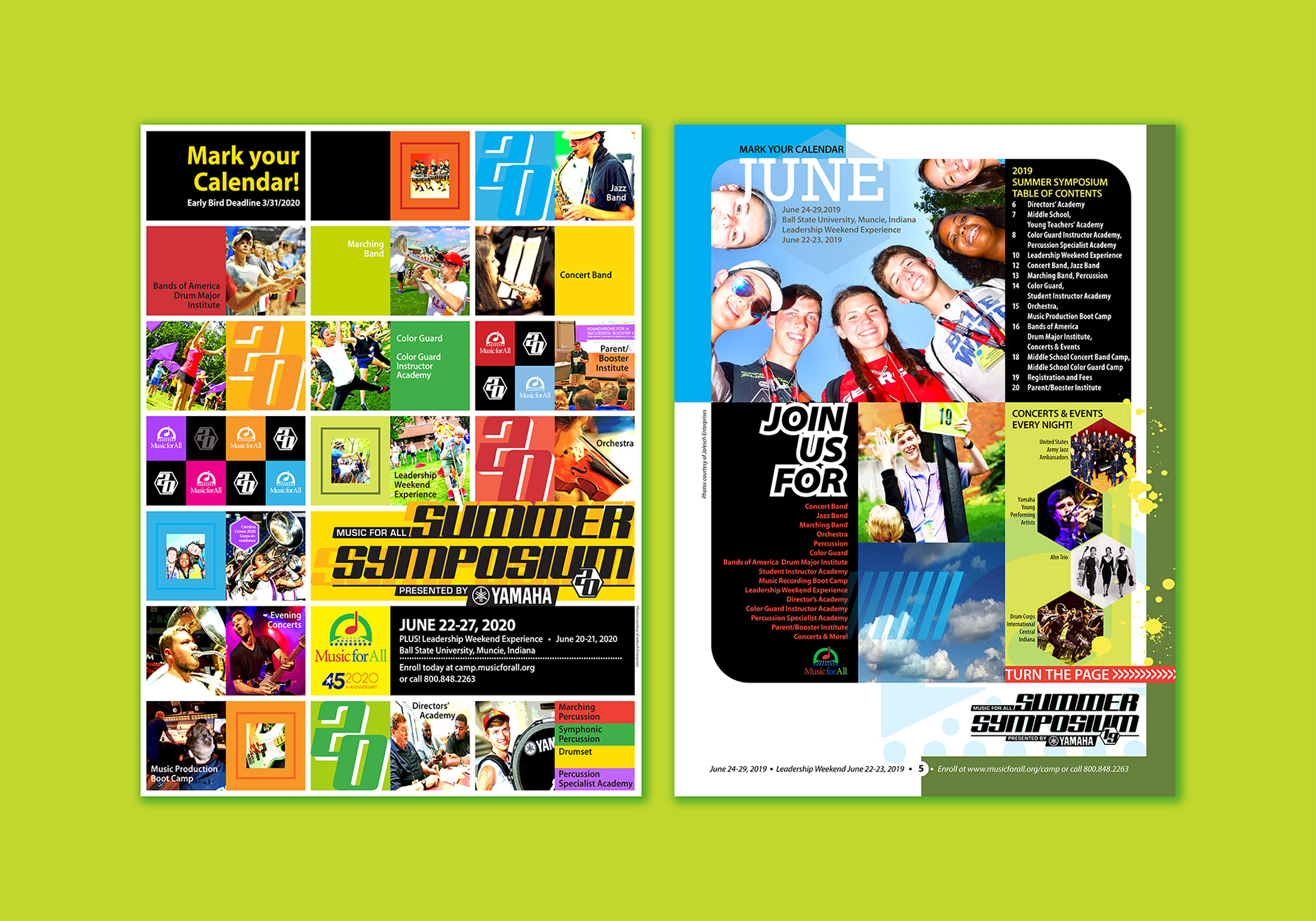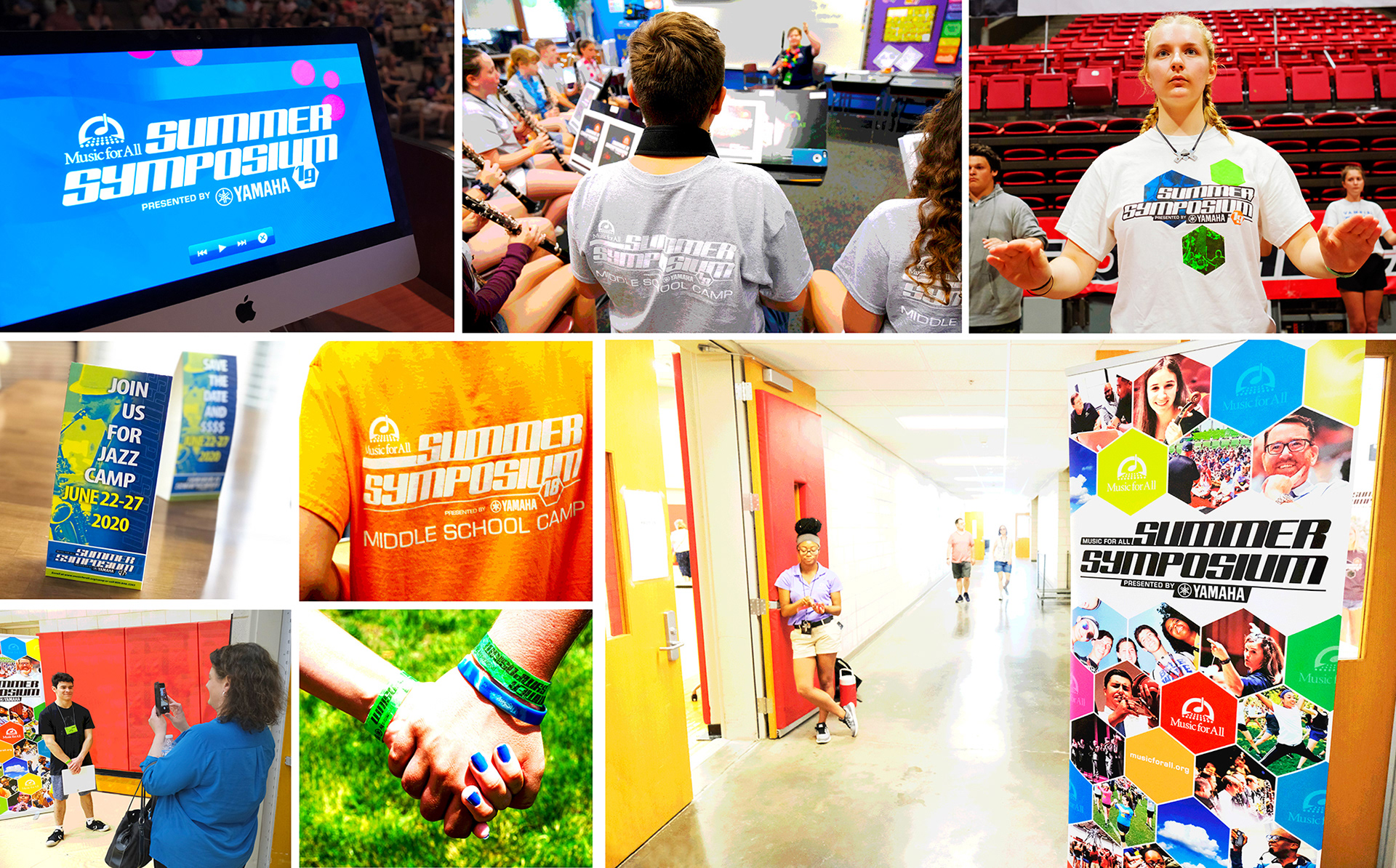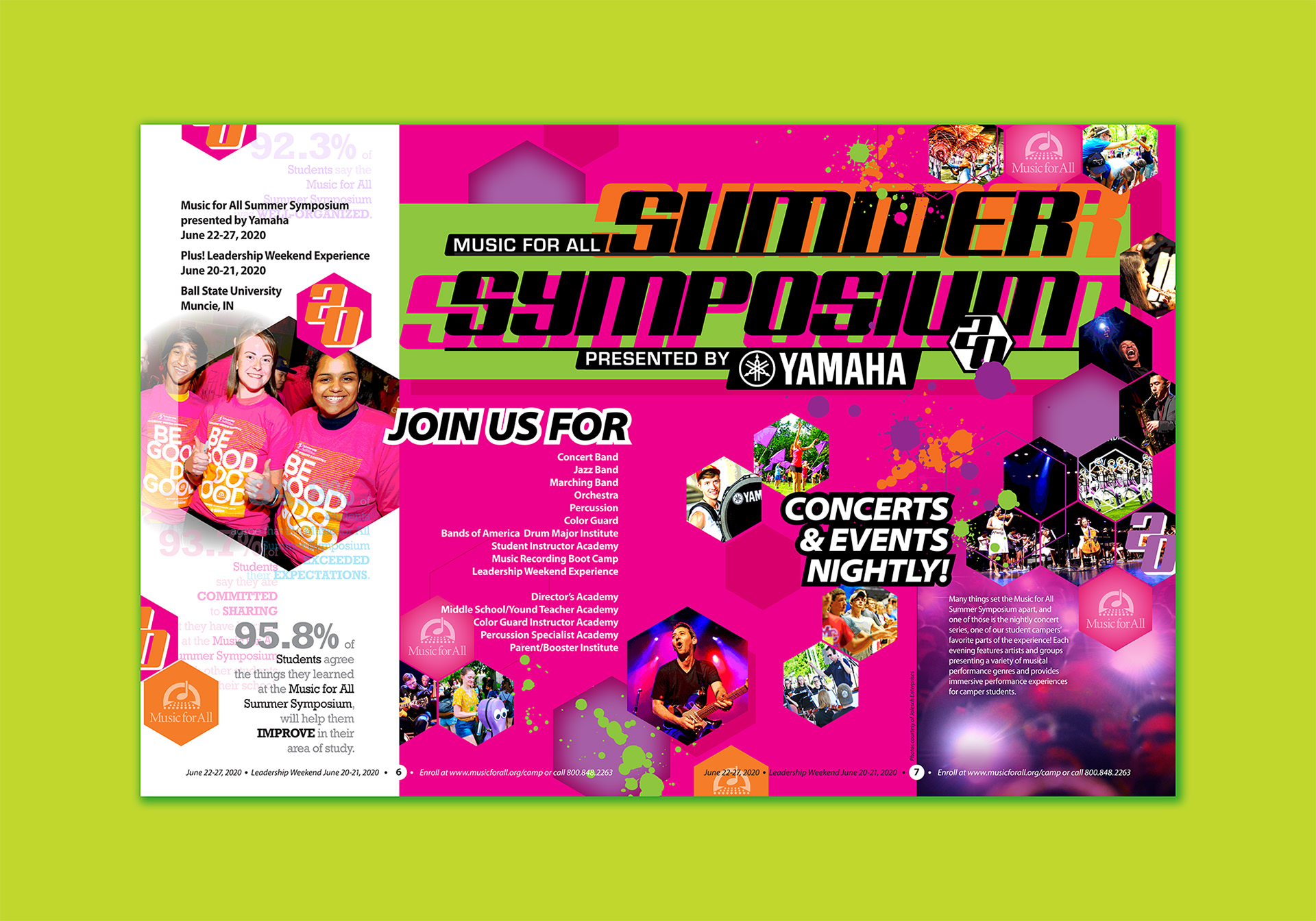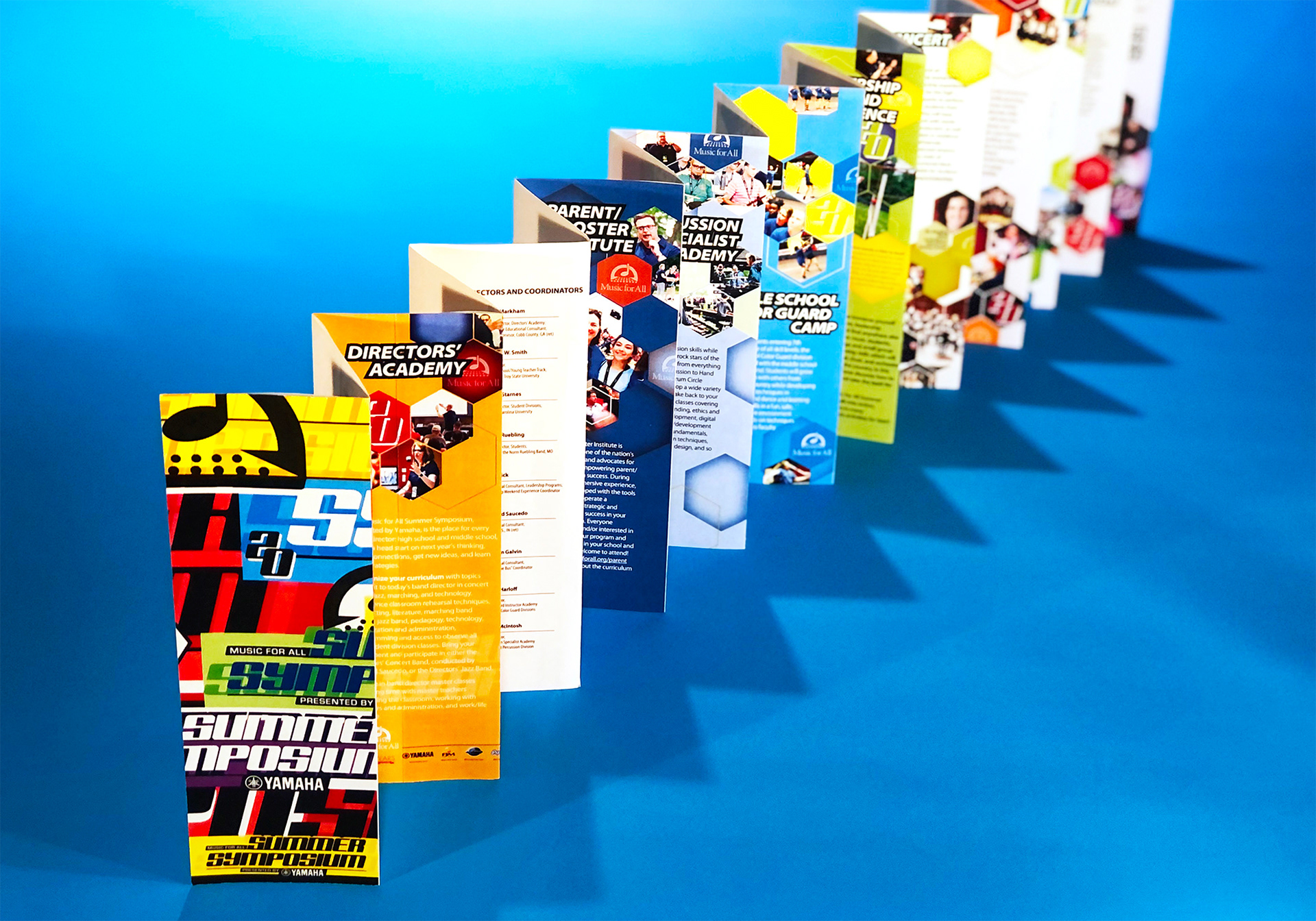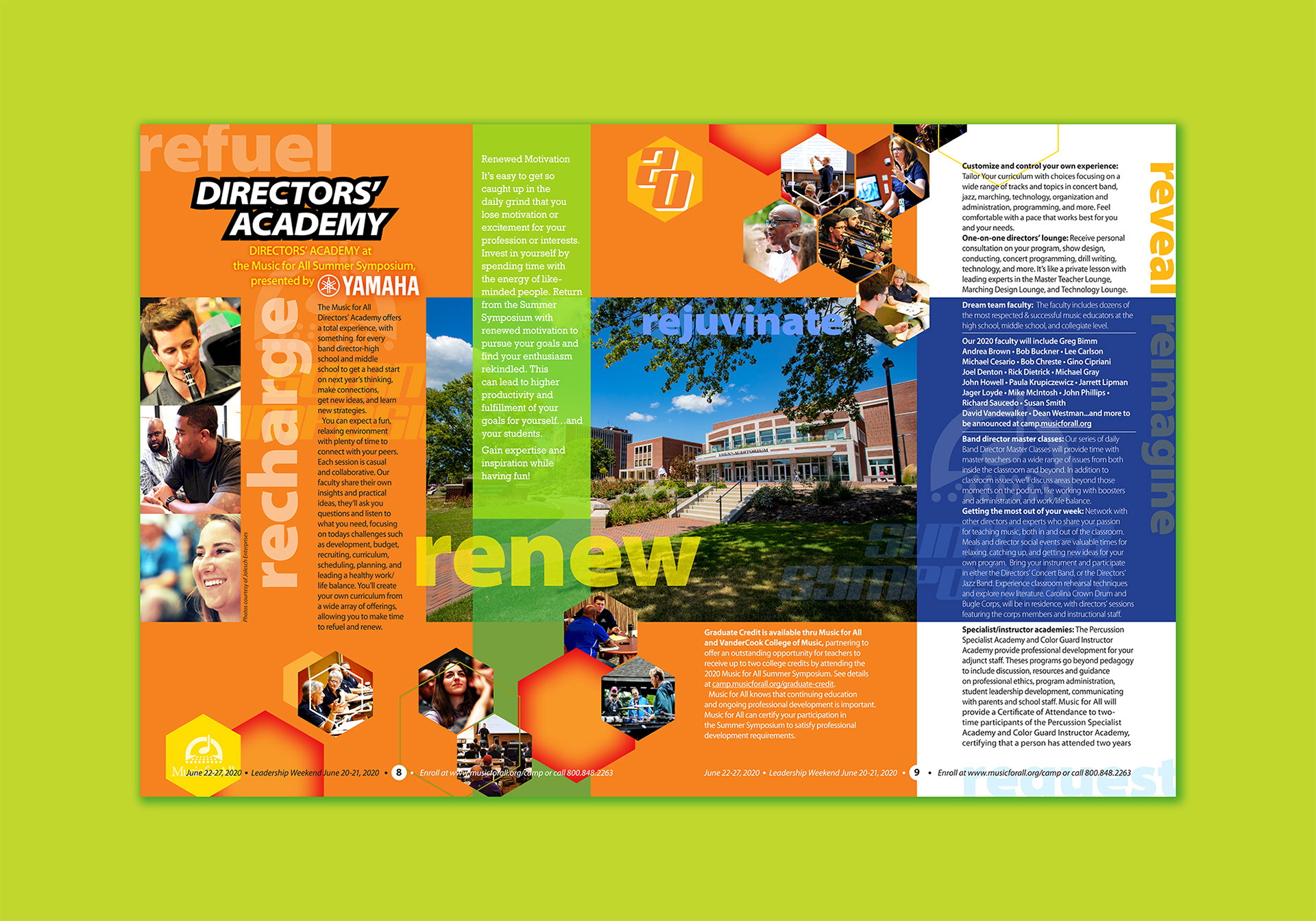 T-SHIRTS...WITH A MESSAGE TO LEAD!
The Music for All Summer Symposium places a strong emphasis on student leadership development. There was an opportunity to create a unique t-shirt design yearly, highlighting a pro-active theme that motivates students to wear "back home" and promote the event.